Elkhart Pinball Inc. Since 2001, experience in repairing pinball machines since 1988. We are the leader in Northern Indiana and Southern Michigan in Pinball repair, sales, and service.
Store Hours
By Appointment ONLY Monday - Sunday
We Buy, Sell, Repair, or Trade pinball machines, Dead or Alive
Servicing the Northern Indiana, and Southern Michigan area.
Buying, selling, repairing, and reconditioning.
Over 80% of our business is service, Repairing Coin Operated Pinball Machines for the public, both electronic (solid state) and electro-mechanical (EM).
Repairs done at our shop only. We have 11 different factory pinball board testers (we have all the Bally, all the Williams, Gottlieb System 3, Early Stern, Sega/Stern, and Alvin G & Co.) in our shop for repairing boards.
When Elkhart Pinball Inc. sell's a reconditioned pinball machine, we will post pictures of the playfield striped down, with all, or almost all the parts off, so you the buyer can see the condition of the bare playfield. Then we will show detailed pictures of the playfield put back together, so you the buyer can see how it looks all reconditioned. We have nothing to hide. When you buy a reconditioned pinball machine from Elkhart Pinball Inc. you are buying QUALITY. Not like some of the other Pinball Companies, or fly by night's out there selling pinball machines on Craigslist or eBay, that claim their pinball machines are reconditioned, or refurbished. They will do what ever it takes to get them to run, and hurry up just to flip them to make a quick buck. They will only show a couple of pictures (and not very good ones), or even send you to a web page of somebody else's game to show what it looks like, or how it plays. Ask them for detailed pictures of what all they have done to the game, before and after.
We have fix and repaired a lot of those eBay, and Craigslist NIGHTMARES over the years.
_______________________________________________________________________________
A letter from the owner of this game.
http://www.elkhartpinball.com/DrDude.htm
10-20-13
After searching for a specific machine, over an extended period, I found the game I wanted for a slightly elevated price. After investigating the company and the Game as best I could...

I purchased the machine out of state. After setup and initial play.....a fuse blew.

I called John Freel of the Elkhart Pinball Company. After an evaluation we found the "rehab" done was strictly cosmetic. He did the best he could on site so my family could play over an upcoming holiday weekend. But after a couple months problems continued. It was clear he needed to take it to his shop. My machine is the Doctor Dude seen on this website. http://www.elkhartpinball.com/DrDude.htm

It's my opinion the gamers of Northern Indiana are fortunate to have a dedicated craftsman to tend to our machines.
It's been my experience John does his best weather or not he's being watched. That's the difference between a mechanic and a craftsman!!!
I highly recommended him, if you have a question on your game, he'll give you an honest opinion on it's repair.

TerryGates
______________________________________________________________________________
All pinball machines sold are reconditioned or shopped. When we reconditioned a game, we use a very large ultrasonic cleaner, to clean all of the game parts.
Click here to see the power of ultrasonic cleaning
We also give a free 1 year phone tech support to all games sold.
If will come with a 30 day in shop warranty, free delivery with in 50 miles of shop.
We can also ship our pinball's to you anywhere in the lower 48 states only, via your shipper or CRST, for a quote, call Michelle @ 630-344-3093 michelle.bianchi@beltmann.com (buyer to arrange and pay for shipping)
We no longer sell anything out side of the lower 48 states, due to shipping cost, customs compliance, fees and taxes.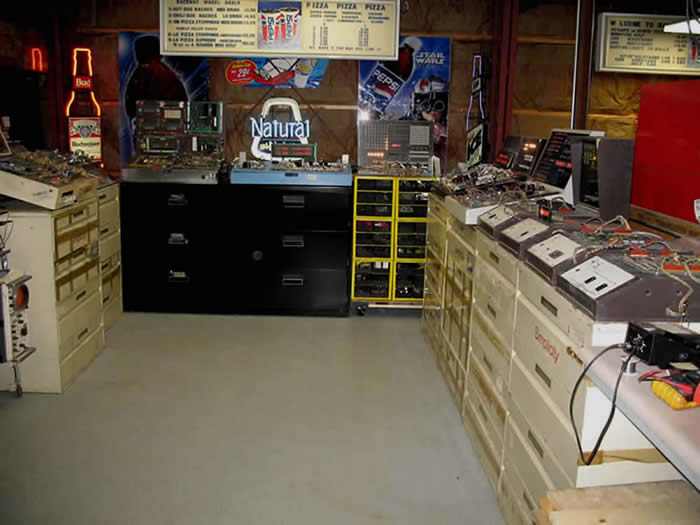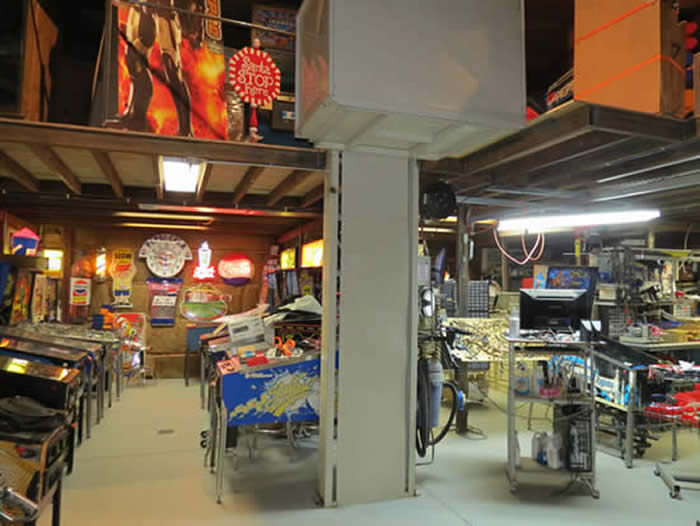 Huge Selecation Of Pinball Parts On Hand