What Was On The Rotisserie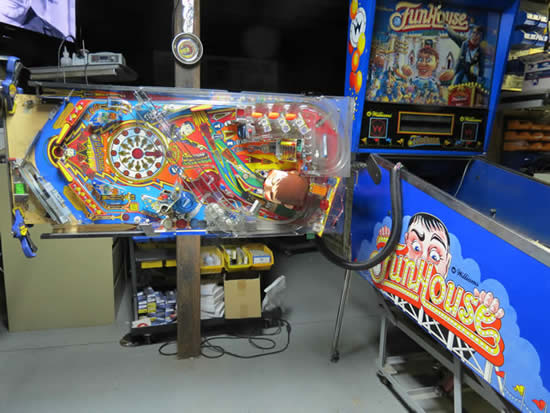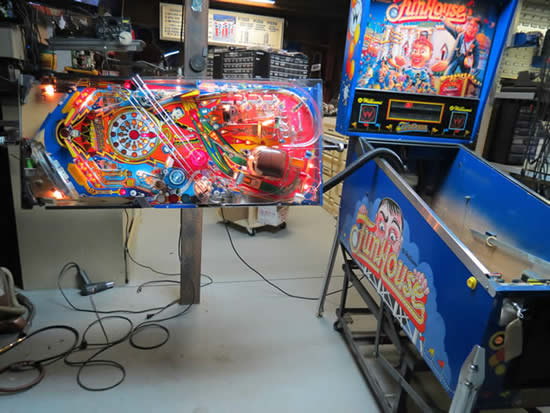 1990 Williams Funhouse (Customers)
This game is not Elkhart Pinball's. This game belongs to a customer, who wants a brand new playfield installed and to be given a complete check up, so we will remove all playfield plastic, ramps, light bulbs and posts, and then remove everything from the under side, then clean everything removed in the ultrasonic cleaner, install the new playfield, polish it, and then reassemble the game, check all switches for proper adjustment, install new light bulbs, check all the bulbs, make sure they work properly.
We can do as little or as much to a pinball machine, what ever the customer wants.
11-19-13 Due to the clear coat separating from the new playfield, this game will have to be put on hold until a replacement comes in. (sometime in February 2014)
11-21-14 After waiting over a year for the replacement Playfield, it was finally replaced. We then had to wait a month for the clear coat to cure before starting reassembling.