BUY

SELL

REPAIR

Elkhart Pinball Inc.

58211 Homer Ave.

Phone (574)-298-9800

Store Hours

By Appointment ONLY

Monday - Sunday

9 AM – 5 PM EST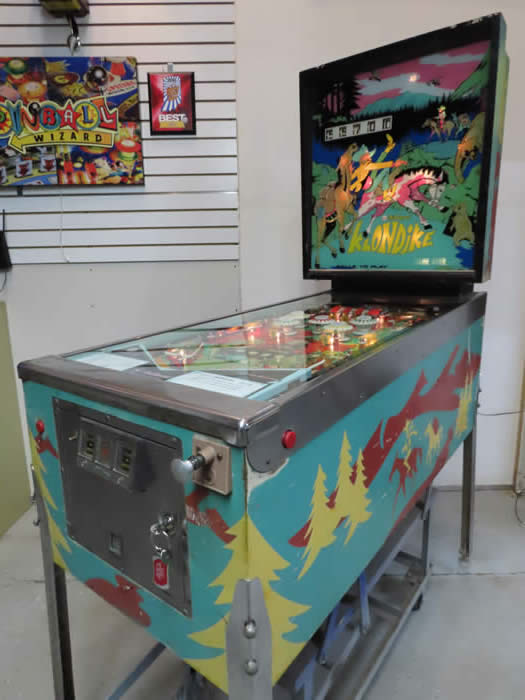 1971 Williams Klondike
This is a great fun and clean family game.
This game plays great.
It was given a complete check up and Shoped, we check all switches for proper adjustment, and check all the lights, everything works and plays great.
Thanks for looking
John Freel
Elkhart Pinball Inc.
Copyright © 2022 , Elkhart Pinball, Inc.