BUY

SELL

REPAIR

Elkhart Pinball Inc.

58211 Homer Ave.

Phone (574)-298-9800

Store Hours

By Appointment ONLY

Monday - Sunday

9 AM – 5 PM EST
What Was On The Rotisserie Archives
09-1989 Elvira and the Party Monsters SOLD
New Side Art, New Side Rails, new Red T molding, New Chrome Trim
on Grill & New CPR Playfield Plastic set, complete New Flipper Assembles,
New Flipper bats, New Flipper Switches, New Coil Sleeves on all coils,
4 Stern Leg Protectors (Legs will not touch the new side art at all) very cool.
3 AAA Batteries removed and converted over to 1 lithium battery, so no more leaking batteries
5-1-13
1989 Bally Elvira and the Party Monsters
Side Art Change
The cabinet is striped of all parts, and hardware, and getting ready for side removal
repainted and side art put back on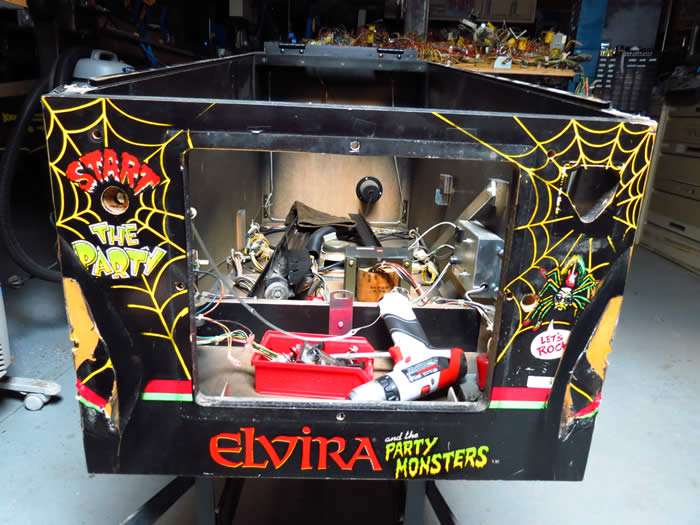 Cabinet wood refinished, all imperfections filled, then new side art applied. New side
rails, Stern leg protectors installed.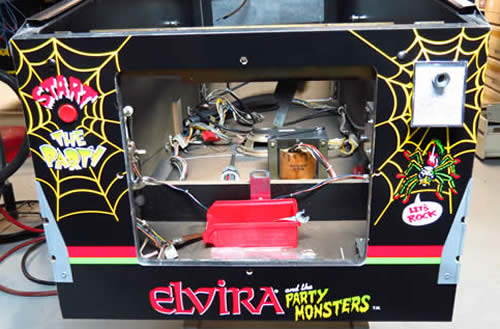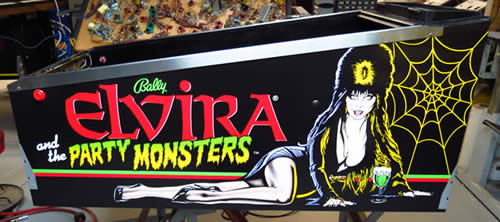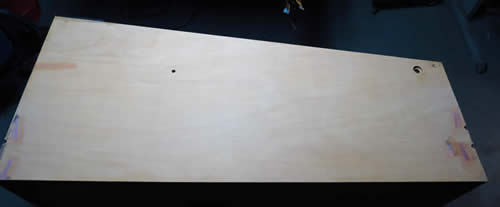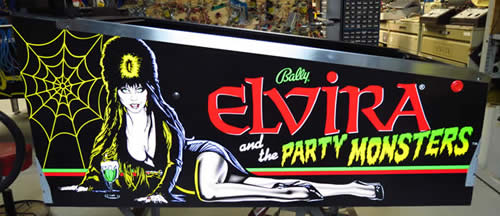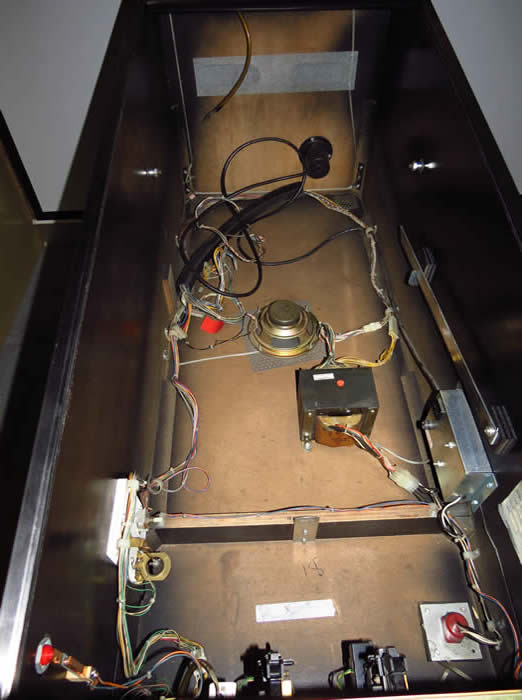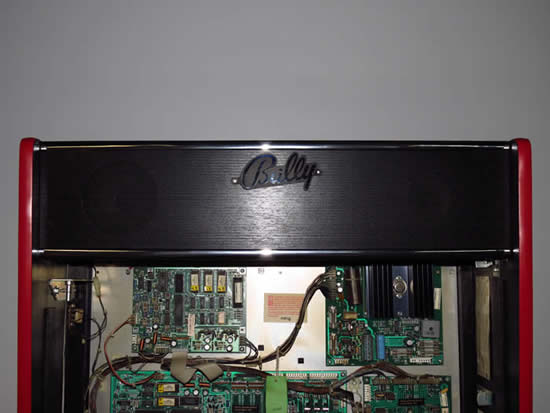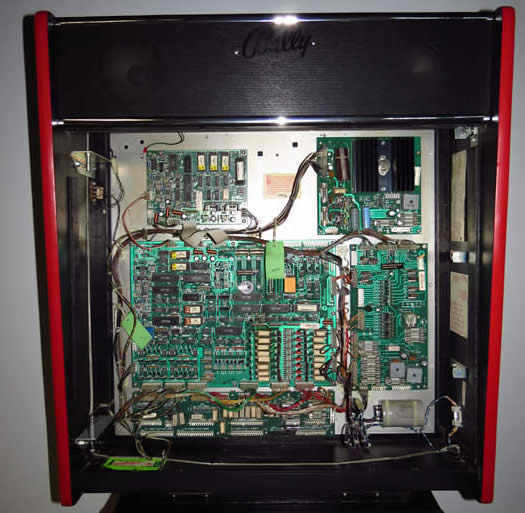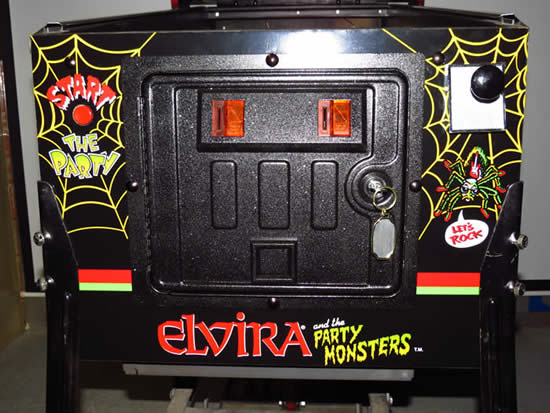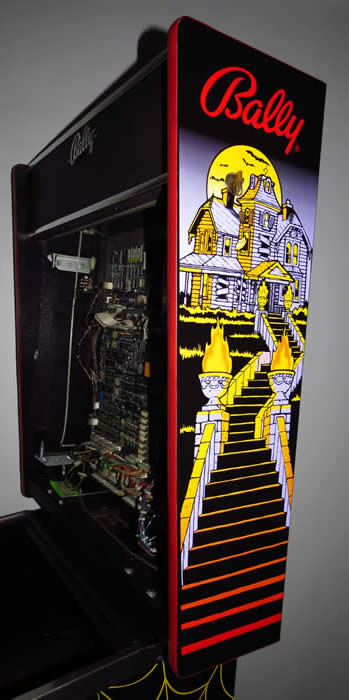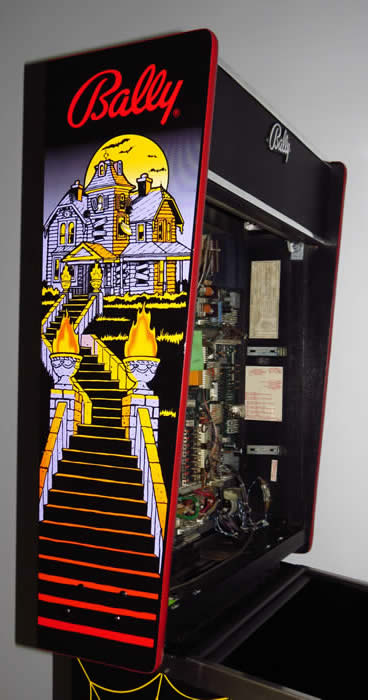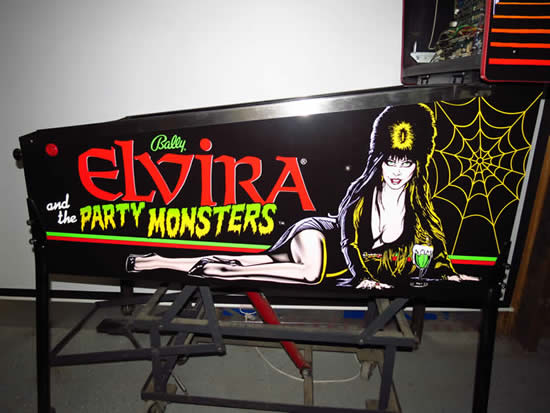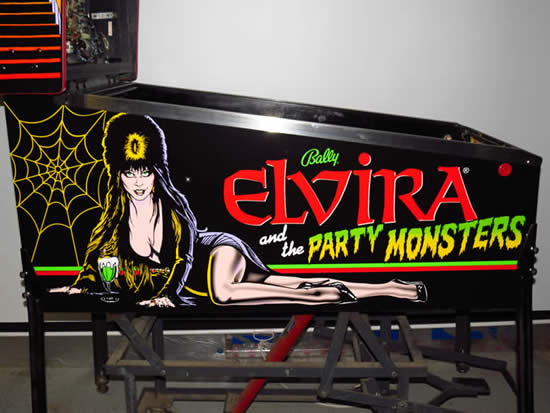 5-25-13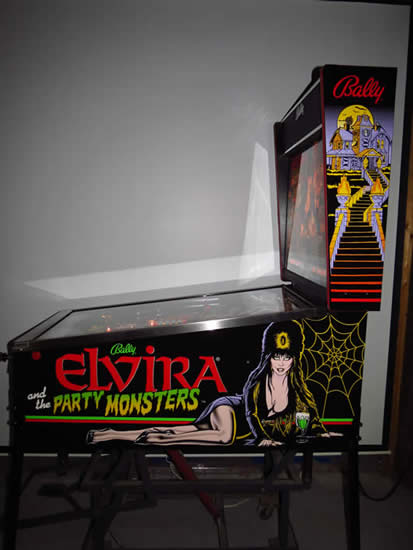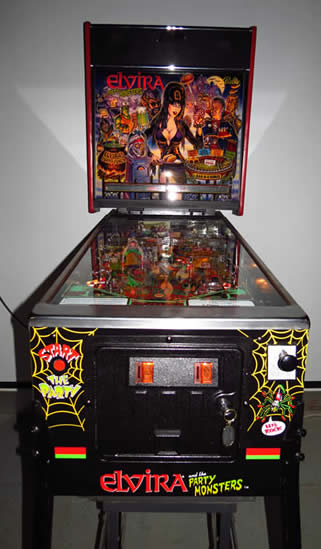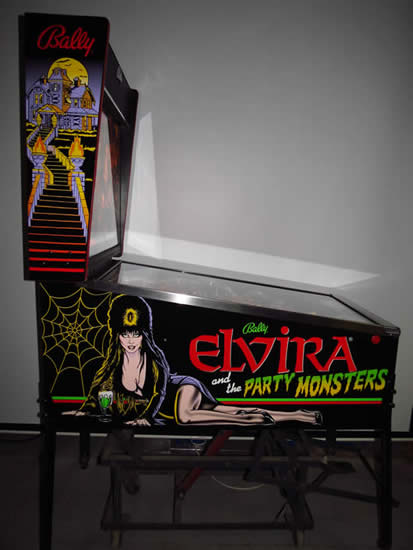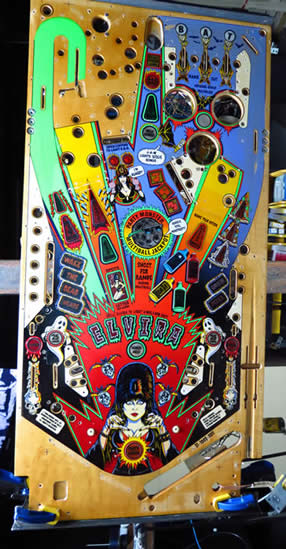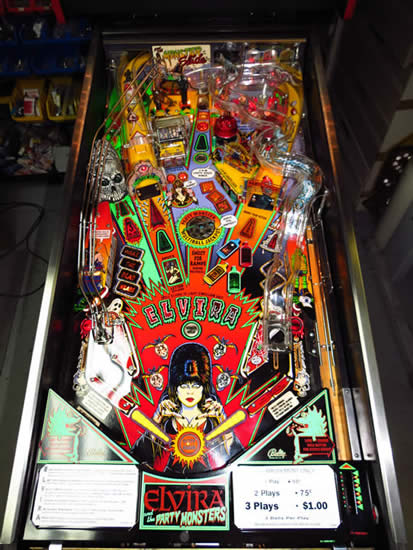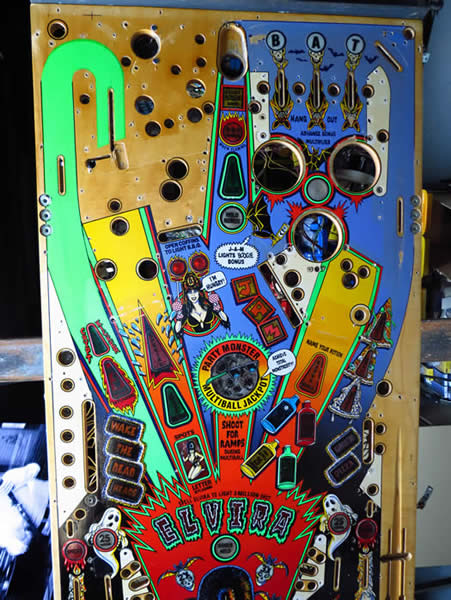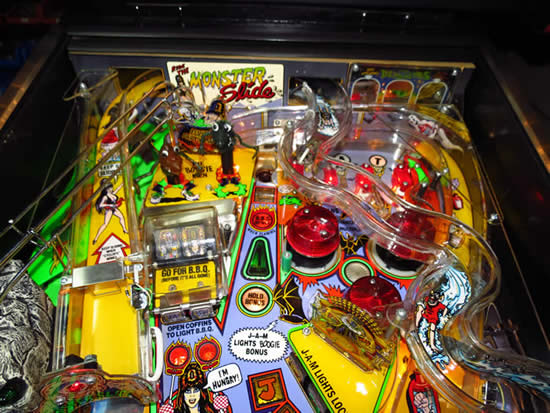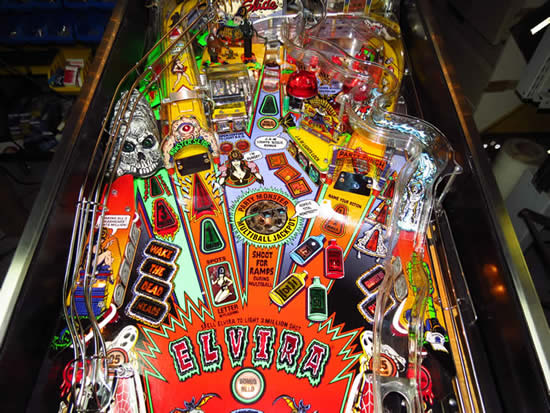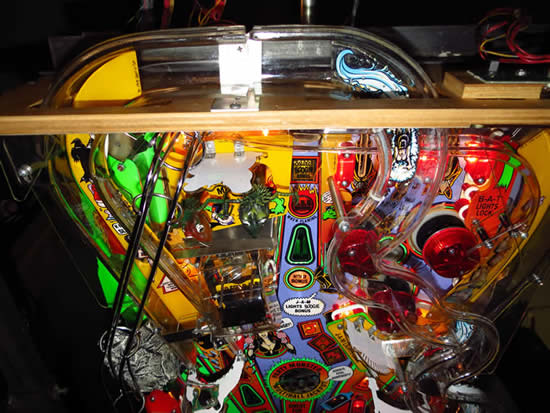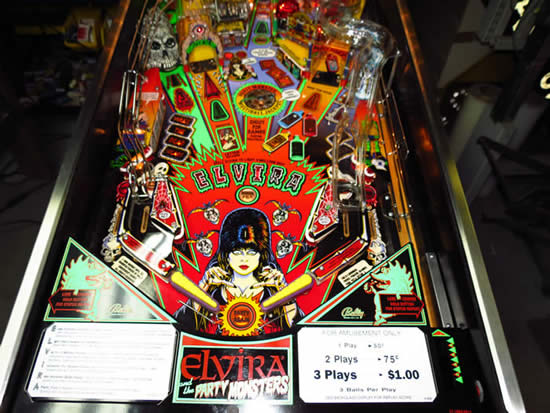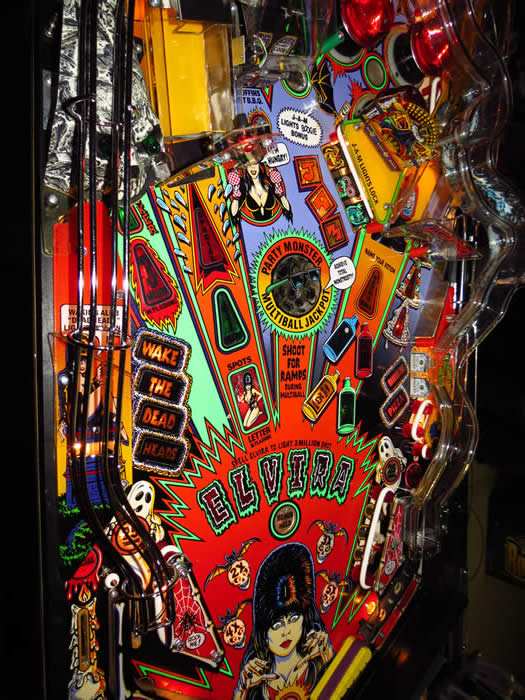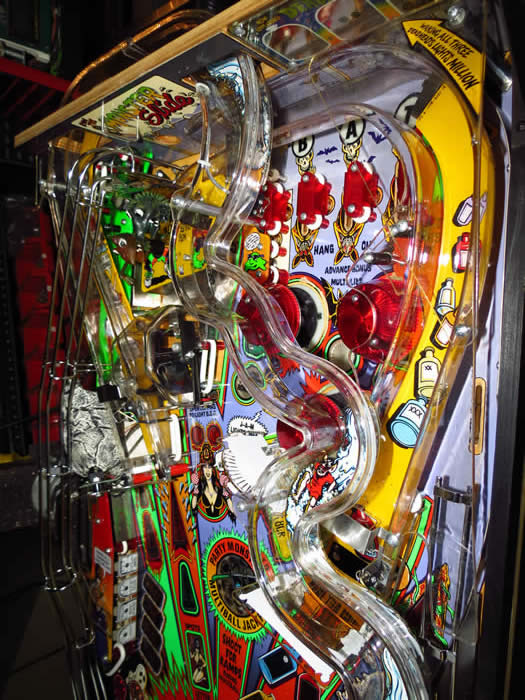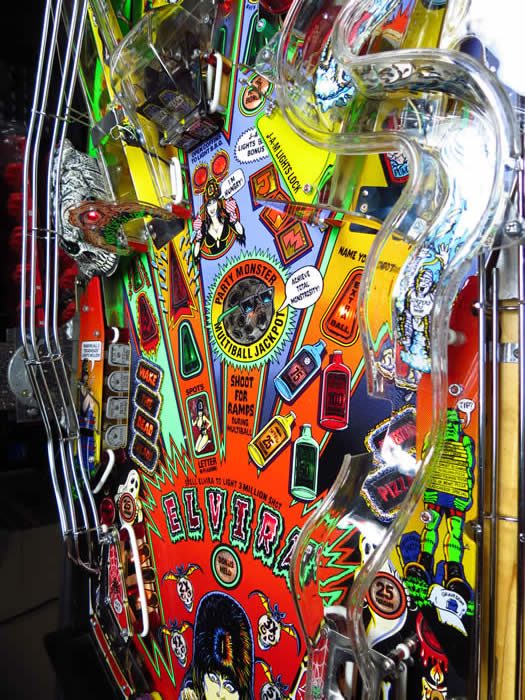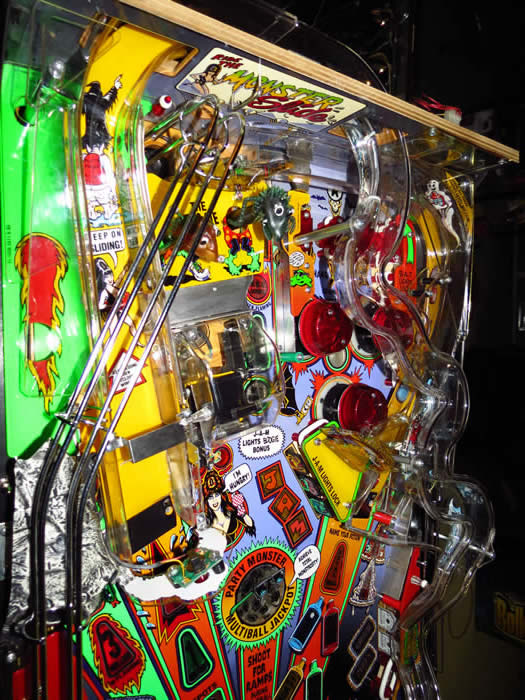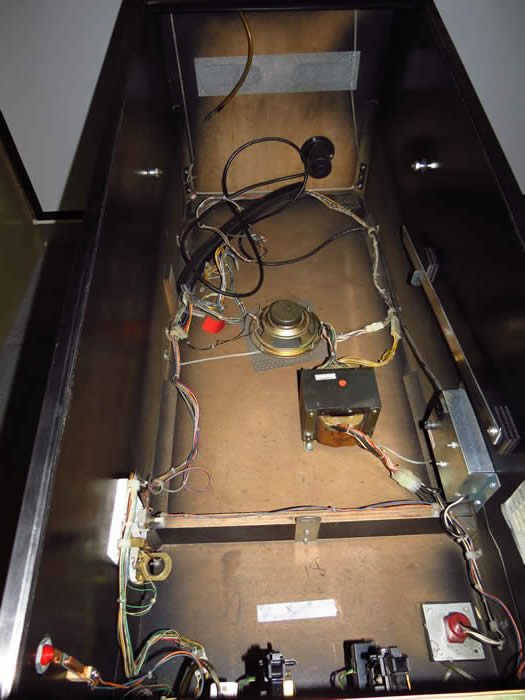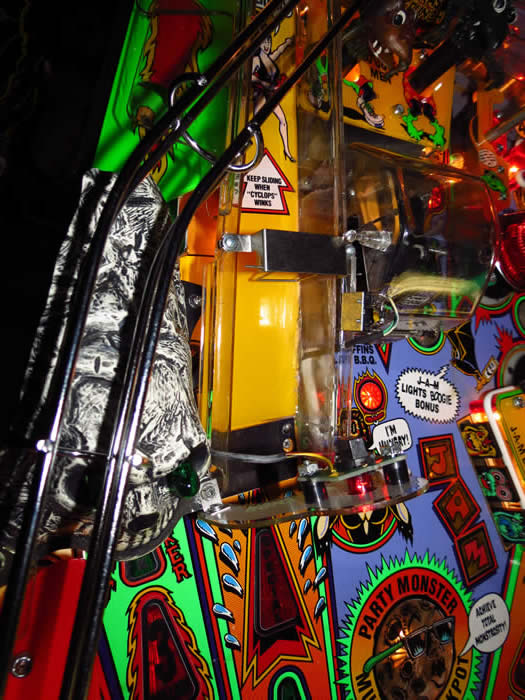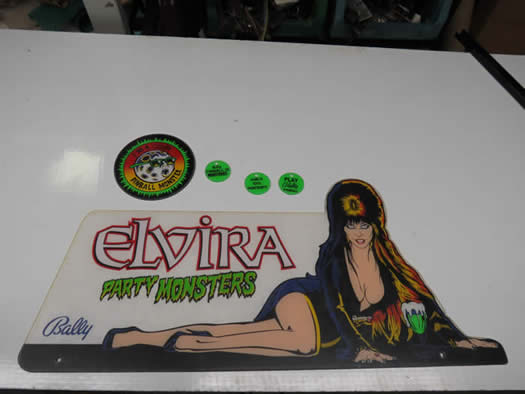 Cliffy's® Protectors Installed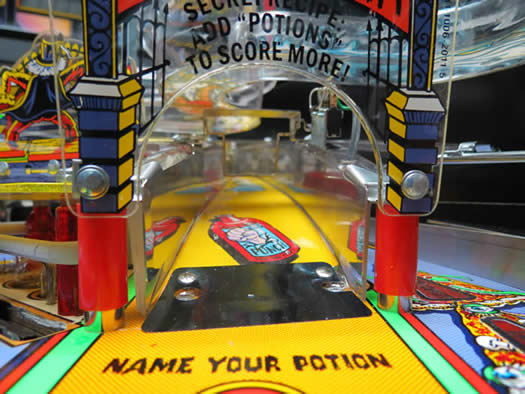 Thanks for looking
John Freel
Elkhart Pinball Inc.
Copyright © 2013 , Elkhart Pinball, Inc.