BUY

SELL

REPAIR

Elkhart Pinball Inc.

58211 Homer Ave.

Phone (574)-298-9800

Store Hours

By Appointment ONLY

Monday - Sunday

9 AM – 5 PM
Ultimate Playfield Rotisserie
Designed & Made 5-23-09
By John Freel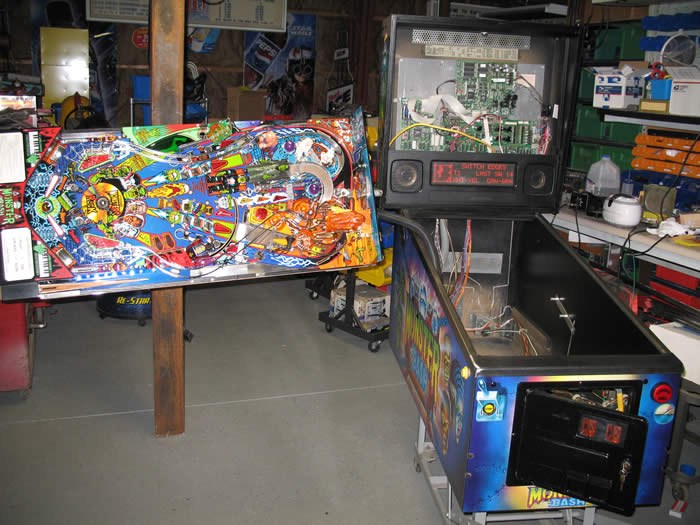 Here I can run all the test programs & repair any problems while
the playfield is still in the Rotisserie.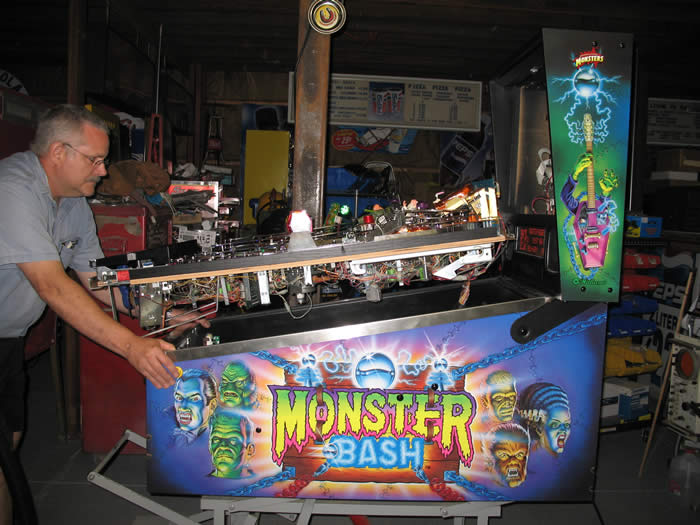 Yes, I can even play the game to see how well it plays, while it is
still in the Rotisserie.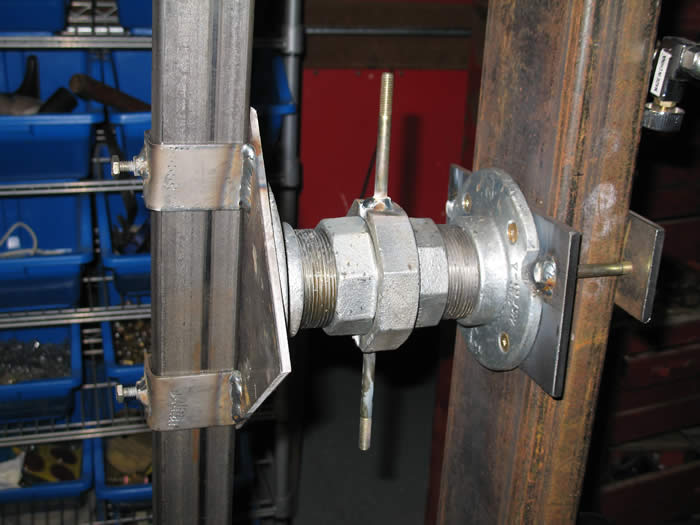 This is the adjustment area for balancing the playfield, rotating 360
vertical, and height adjustment for your comfort work zone, all
with locking mechanism's.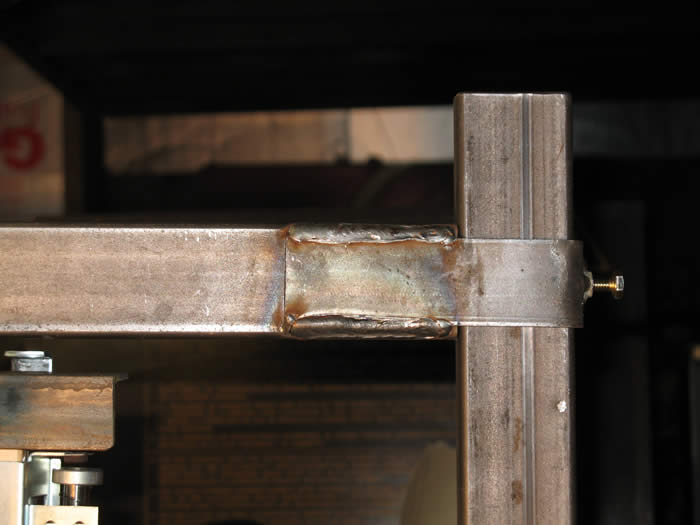 This is a adjustable sliding arm, to adjust to different playfield
lengths, with locking bolt.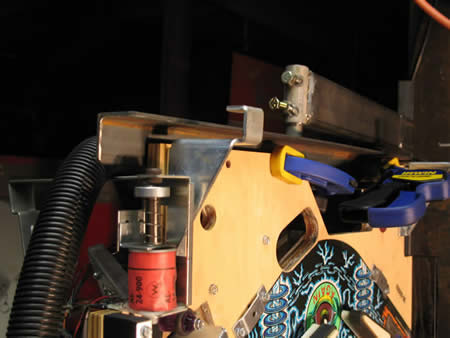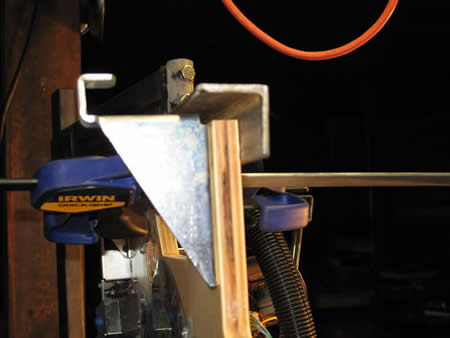 This is the 360 rotating horizontal, with locking bolt.
The front of the playfield is mounted to a piece of angle iron and held in place by a
pair of C clamps.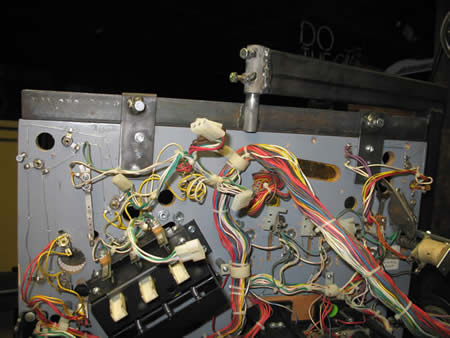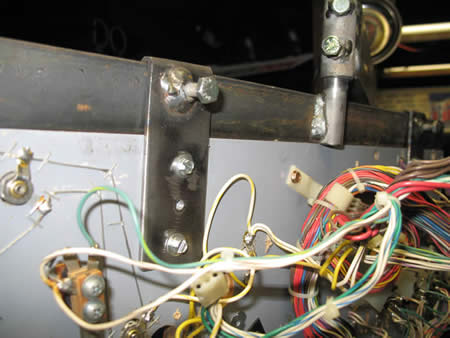 These are the locking bolts, to keep the bottom of the playfield from moving side to side.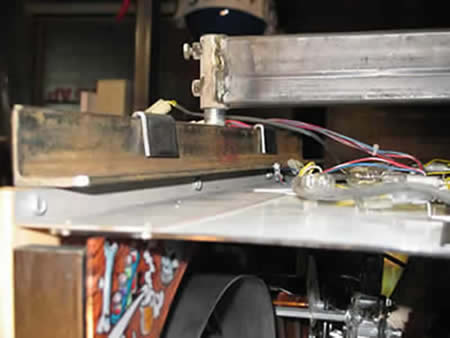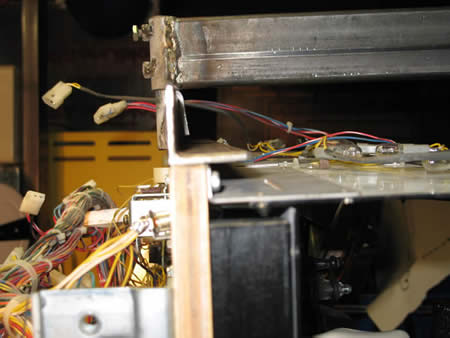 The back of playfield sits on angle iron with removable sliding straps, to screw it in
place. This way you can mount the whole playfield with back still on, and be able to
take it off, and put it back on, when all done cleaning and polishing the playfield, and
nothing gets in the way.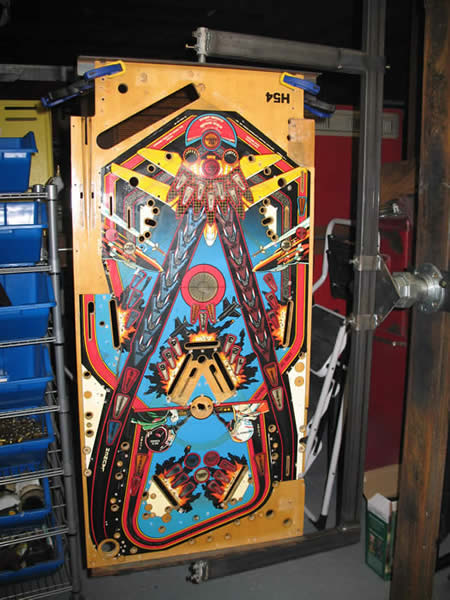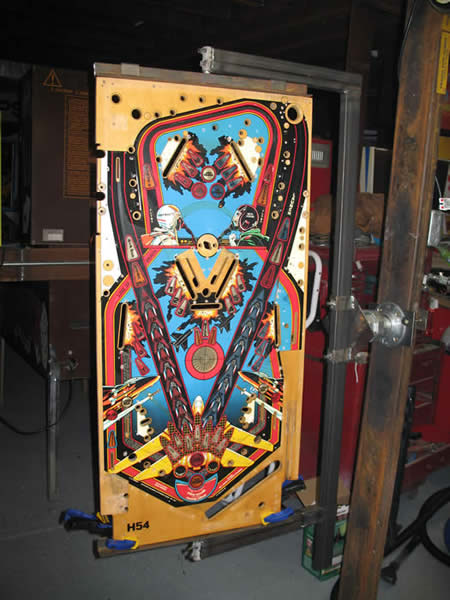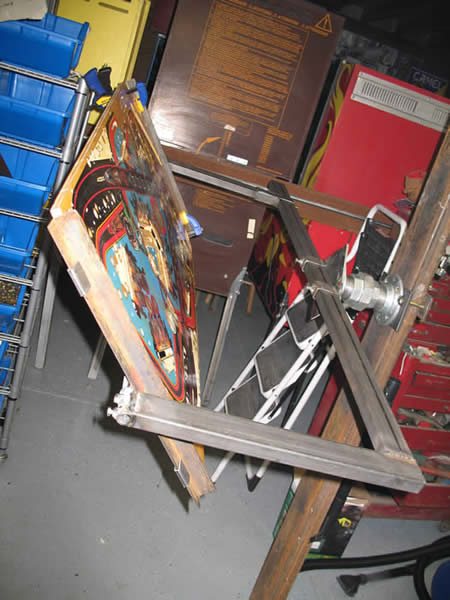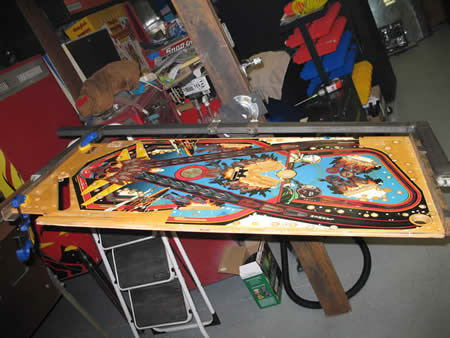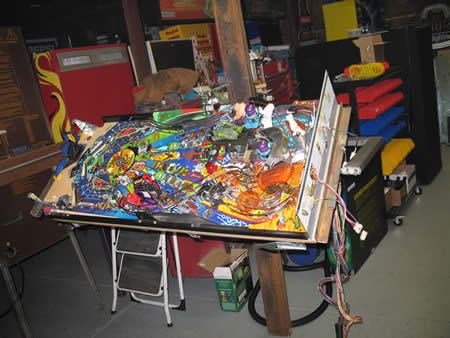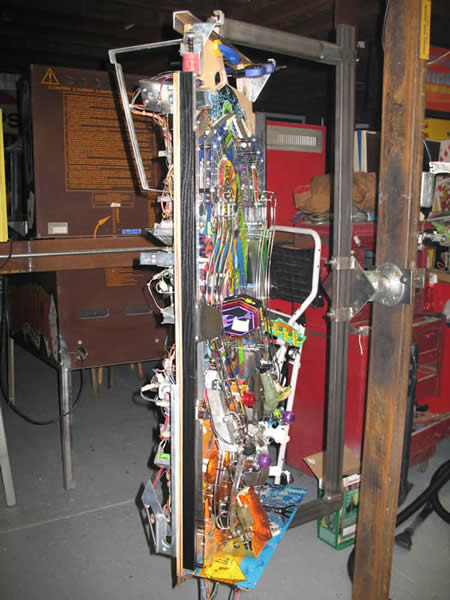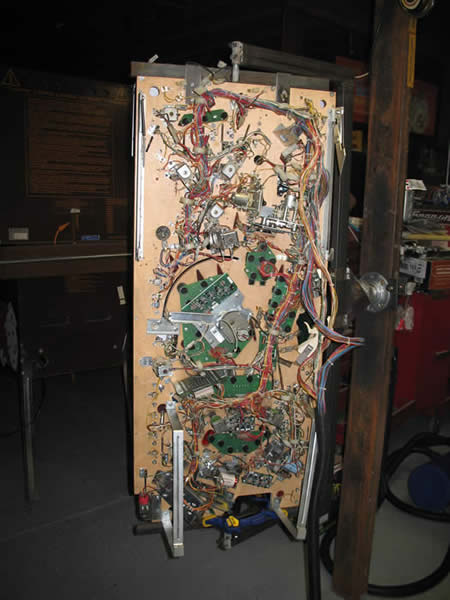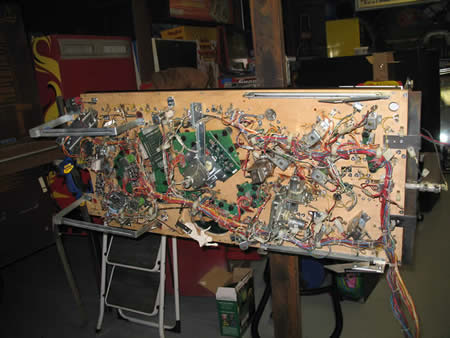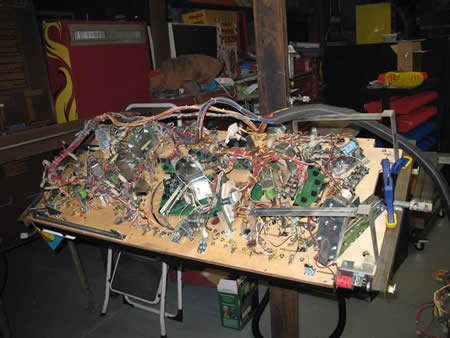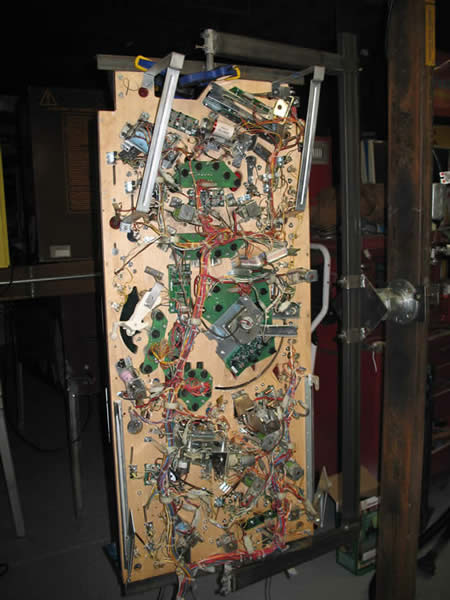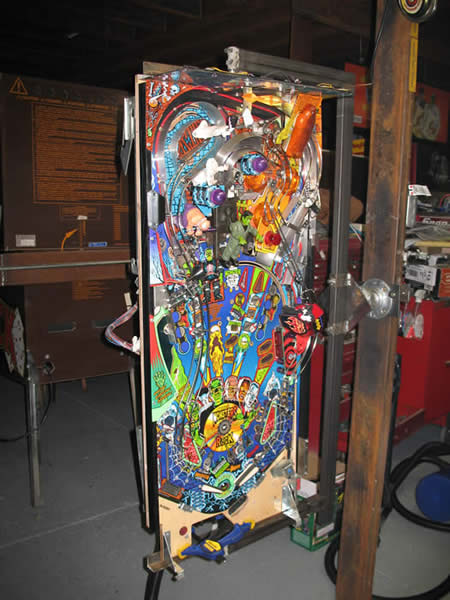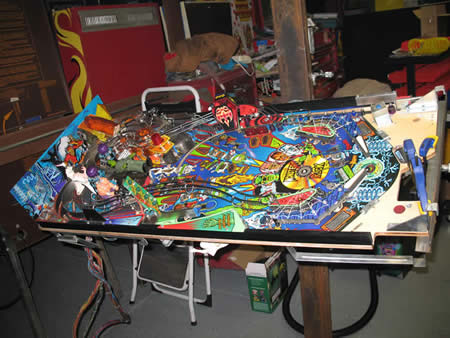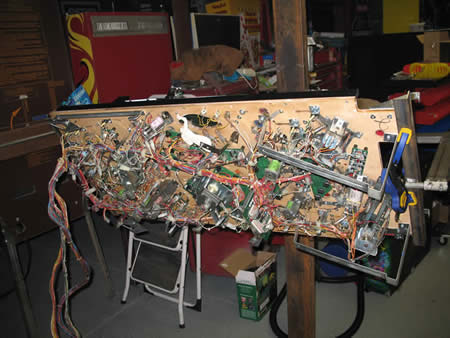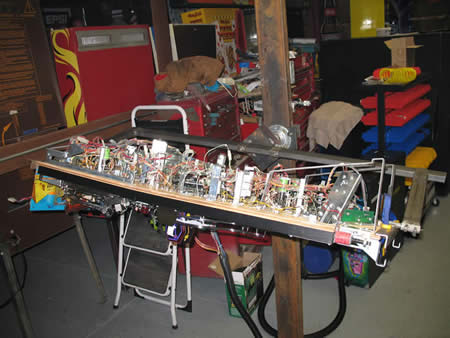 Copyright © 2009 , Elkhart Pinball, Inc.